You have to see this extremely detailed 24" x 35" map reproduction of Vietnam, Cambodia and Laos. The original French cartography and mapping were from 1938 by Service Geographique National of France. This map shows revisions from 1966 and 1967 that have been added to make the copyright circa 1967. Highly detailed city locations and visual topographic relief via color shading. This map reproduction is available in paper, laminated or now as Giclee printed on a heavy-weight artist Canvas giving it a antique appearance. A great addition to those interested in the Vietnam area during the Vietnam War. This map looks amazing framed!
NOW ON CANVAS: This map is now available on canvas. We use 100 year UV inks to produce our canvas maps. Maps on canvas create a truly remarkable piece of art. Canvas maps are available rolled/shipped in a tube or now available stretched around a wood frame for a true piece of museum quality art. Stretched canvas maps are very fragile and require a heavy-duty custom wood crate for every order. We take pride in making sure you receive a perfect piece of art upon delivery. (Click here to see a sample stretched map)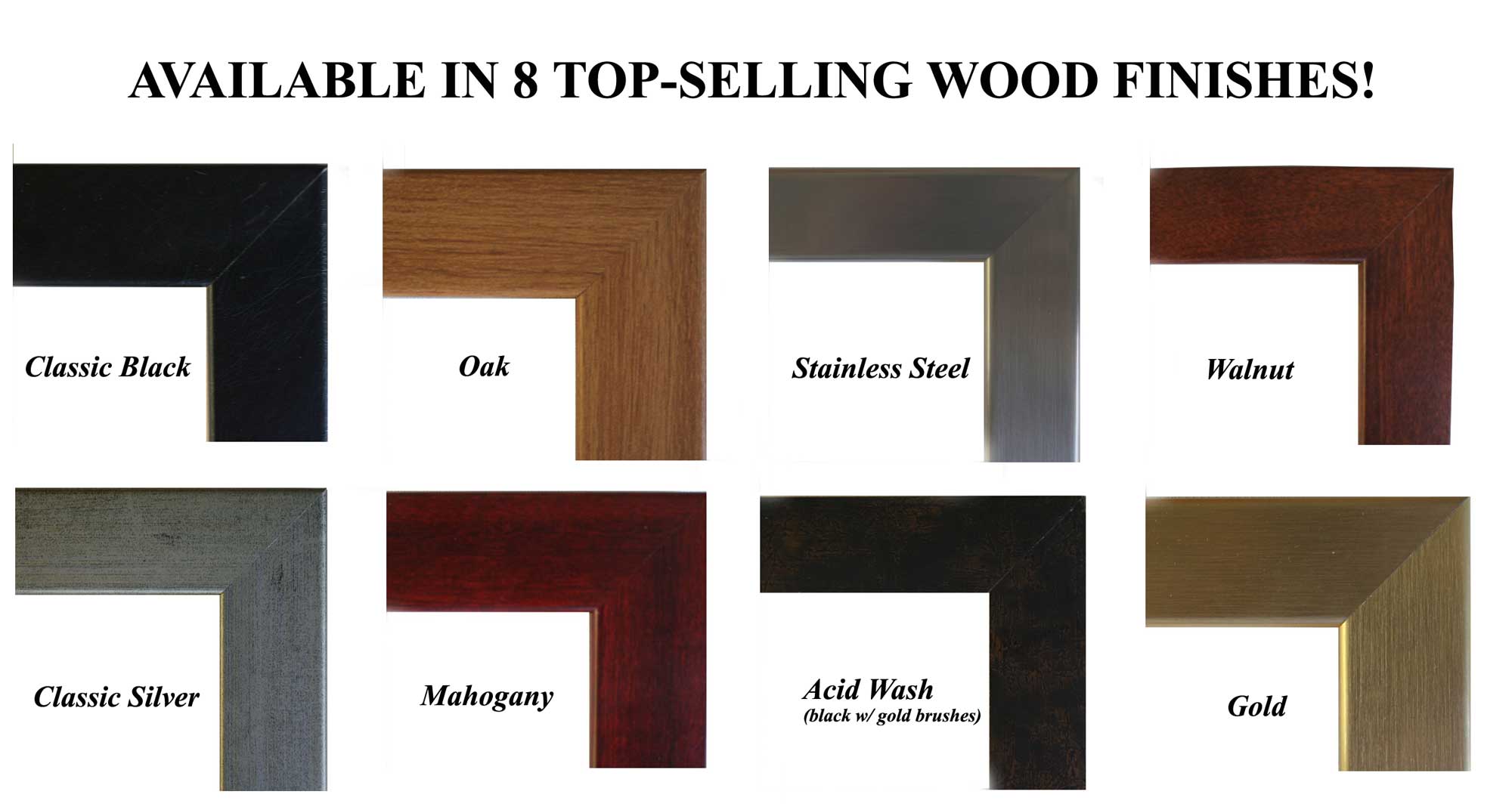 (CLICK FRAMING IMAGES ABOVE FOR HIGHER-RESOLUTION IMAGE)
Framing Details: Swiftmaps is proud to now offer their own line of framed wall maps. We have chosen the top selling 8 finishes of wooden framing and made them available with many of our popular wall maps. All wooden frames are produced with top quality products and professional framers and include all mounting hardware for easy hanging. Our line of wooden frames are 1 1/2" in width. We have found this to be the most popular size for wall maps. All framed maps are first mounted to a heavy-duty foam/cork board then sprayed with a professional protective coating to give your map an extra layer of protection from dirt, oils and moisture. Custom decorative framing and non-glare glass are available for special order on request. Please contact us for custom requests. If you want it, we can make it!! Email us at sales@swiftmaps.com with any questions.
Please note that all framed maps are very fragile and require a heavy-duty custom crate for shipping. We take pride in making sure you receive a perfect shipment!!
PLEASE EMAIL US YOUR CHOICE OF WOOD FRAMING FINISH AFTER PURCHASING:
sales@swiftmaps